Courage, Commitment, and Fear: The American Soldier in the Vietnam War
Opened in November 2015, this exhibit features several unique immersive experiences, such as a "spider hole" and "booby traps," which will allow visitors to experience, first-hand, the types of challenges U.S. Soldiers faced. Each Soldier's story is unique, and the exhibit showcases different areas of Vietnam, with corresponding Soldiers' stories to illustrate the experiences of the men and women who served. In-country experiences in combat and medical evacuation operations will be featured, in addition to sections relating to the experience of POWs and veterans upon returning home. The exhibit also includes the short film, "Our Journey Through War," which was produced in-house by the USAHEC team, and features the stories of those who were involved in the conflict.
Click here to view the trailer for the film, "Our Journey Through War."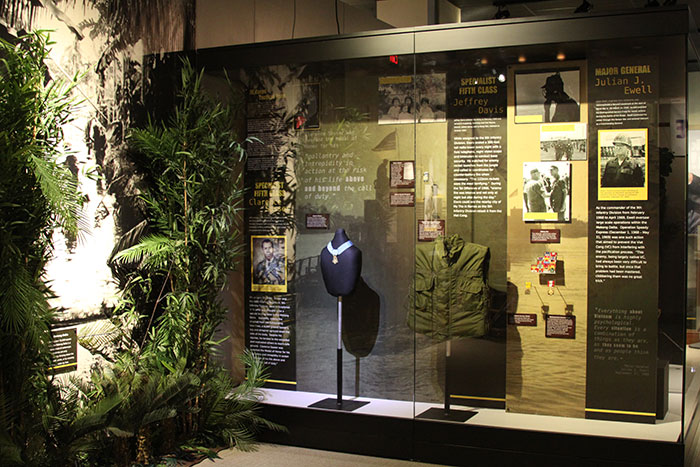 Display cases throughout the exhibit feature Soldiers' stories from the USAHEC Collection, and this case highlights three different stories with photographs and artifacts.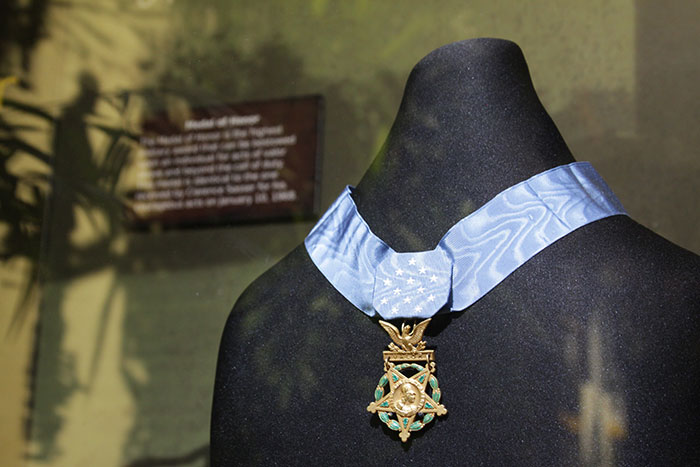 The Medal of Honor is the highest military award, bestowed upon an individual for acts of valor above and beyond the call of duty. This Medal of Honor, on display as part of Specialist Fifth Class Clarence Sasser's story, is identical to the one he received for his courageous acts on January 10, 1968.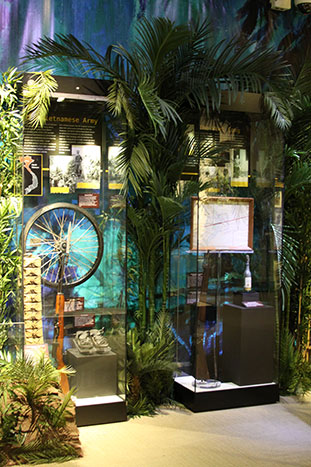 These display cases highlight items relating to the Vietnamese Army and the Viet Cong, and how they fit into the larger narrative of the Vietnam War.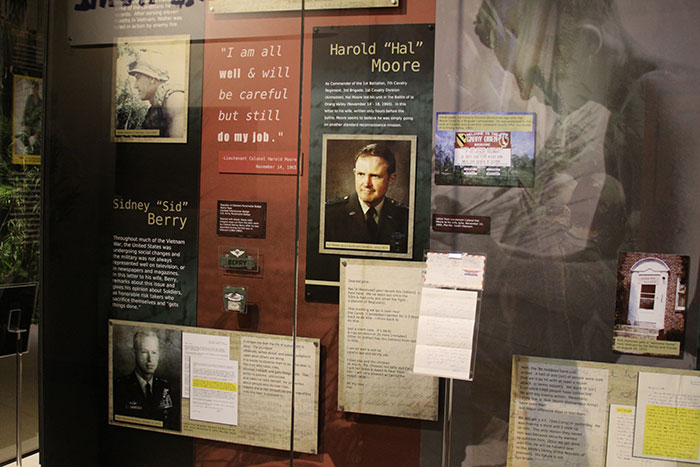 Soldiers' stories featured throughout the exhibit illustrate the different experiences of each individual and highlight both enlisted Soldiers and officers.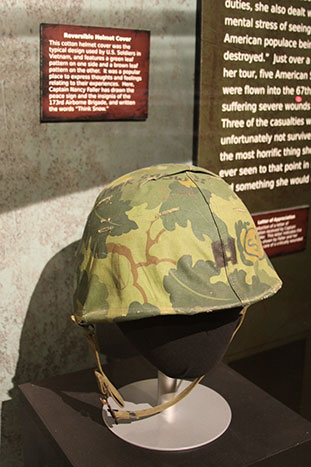 Items on display include photographs, letters, and artifacts, including uniform pieces, such as this cotton helmet cover, which belonged to Captain Nancy Faller. Helmet covers were a popular place for Soldiers to express thoughts and feelings relating to their experiences, and a peace sign and the words "Think Snow!!" are visible on this example.