The USAHEC makes historical materials available for use to support the U.S. Army, educate an international audience, and honor Soldiers - past and present.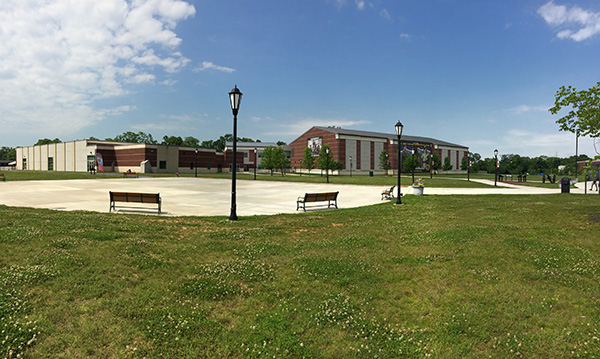 U.S. Army Heritage and Education Center
950 Soldiers Drive
Carlisle, PA 17013-5021

HOURS
The USAHEC Exhibits are open regular hours on Memorial Day, Independence Day, Labor Day, and Veterans Day. The facility is closed all other Federal Holidays.
Visitor and Education Center:
Monday - Saturday, 10 am to 5 pm
Sunday, 12 noon to 5 pm
Ridgway Hall Research Room:

Click HEREto make a reservation to view materials.
Museum Store:
Monday-Saturday, 10 am to 4:30 pm
Sun, 12 noon to 4:30 pm
Weather delays, closing & updates, call: (717) 245-3972 or check the USAWC Facebook Page.
Army Heritage Trail:
Buildings on the Trail are open Monday through Saturday 10am to 4:00pm and Sunday 12:30pm to 4:00pm. Visitors are welcome to walk the trail from dawn to dusk.
All USAHEC exhibits and research facilities are free and open to the public.
DIRECTIONS
Click on "View on Google Maps" to receive directions.
For a printable map, click here
CONTACT INFORMATION
TOURS AND ACCESSIBILITY
All of the exhibits at the USAHEC are self guided with in-depth displays, historical photographs, and articles based on primary source research from our archives. The USAHEC does not offer tours to the general public. Continuing education groups, U.S. and international military organizations, veteran groups, individuals with disabilities, and those with special circumstances may call the Information Desk at (717) 245-3972 for information on tours and guides.
The entire USAHEC facility is accessible to wheelchairs and those with physical disabilities. If you or a companion needs a complimentary wheelchair, please stop by the USAHEC Information Desk to borrow one.